Our range of transportable cabins is the ideal solution for a granny flat, teenage retreat, office or studio, temporary living quarters or palliative care.
Beautiful Cabins Transportable throughout Australia
Classic Cabins' mobile cabins are what you need to create a comfortable, relaxed and flexible living environment for you and your family. Our relocatable cabins are easy to set up and, because they move with you, you can opt for a change of scenery any time you want, thanks to the mobility and versatility of our products.
We create our transportable kit homes with high attention to detail. Our transportable homes offer strength and durability comparable to traditional structures. Once they are setup, people can't even tell the difference.
Designed for comfort, safety and durability, our transportable homes make for ideal granny flats.
Quick, Reliable and Efficient Builders
With our transportable homes, there's no need to worry about picking up your purchase. Here at Classic Cabins, we prioritise your convenience. Our team can deliver your transportable cabin to your place and connect it to utility services. We limit service interruption to your property while bringing you the ideal solution for your need for space.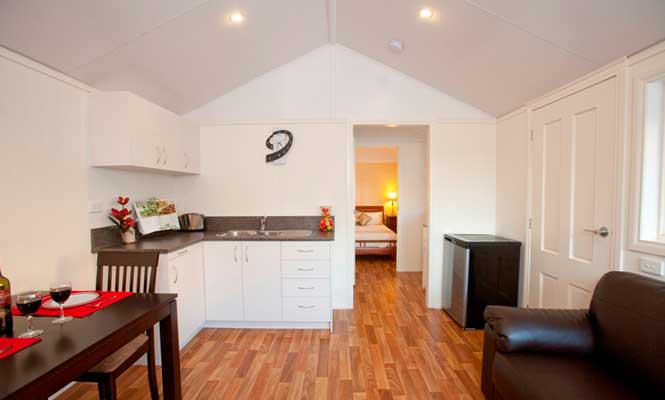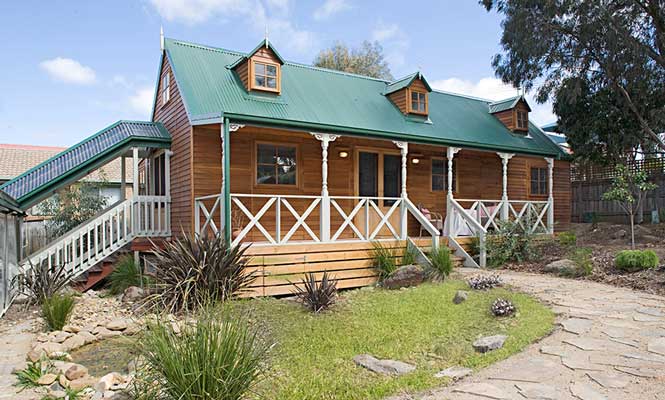 A Variety of Options
As the premier cabin builder serving several cities in Australia, including Sydney and Melbourne, Classic Cabins has a variety of transportable cabin units you can choose from. Our large range of Cladding options lets you achieve your own unique space and style to suit your taste.
Our cabins come with the following features:
25° pitch Clear Span Cathedral Ceiling
Durable Western Red Cedar Weatherboard Exterior Cladding or choose from a variety of cladding options
1.1m Verandah (other sizes available)
Available in 3.2m & 3.8m widths
Units can be supplied Installed to Lock-up, Completion or Premium Finish
Precision built with Quality Finishes make our units an attractive addition to any property
Stylish and Flexible Mobile Cabins
Stylish and Flexible Mobile Cabins Classic Cabins is a leading provider of relocatable cabins in Victoria.
Classic Cabins is a leading provider of relocatable cabins in Victoria.
Creating an extension to your home, we ensure that our finished product adds value to your property. We give our cabins striking facades and equally beautiful finishing.
Our team is experienced in building various types of relocatable units and specialises in creating transportable studios.Fully equipped to handle limited spaces, our team creates intelligent designs that allow users to move and live comfortably.
Whatever you want to use them for, our transportable home kits are spacious and aesthetically pleasing. If you are in need of a functional extension for your home, let us maximise your backyard with a bespoke cabin that is designed just for you.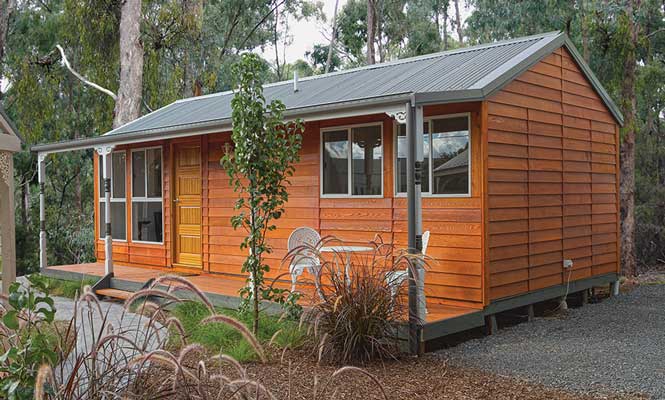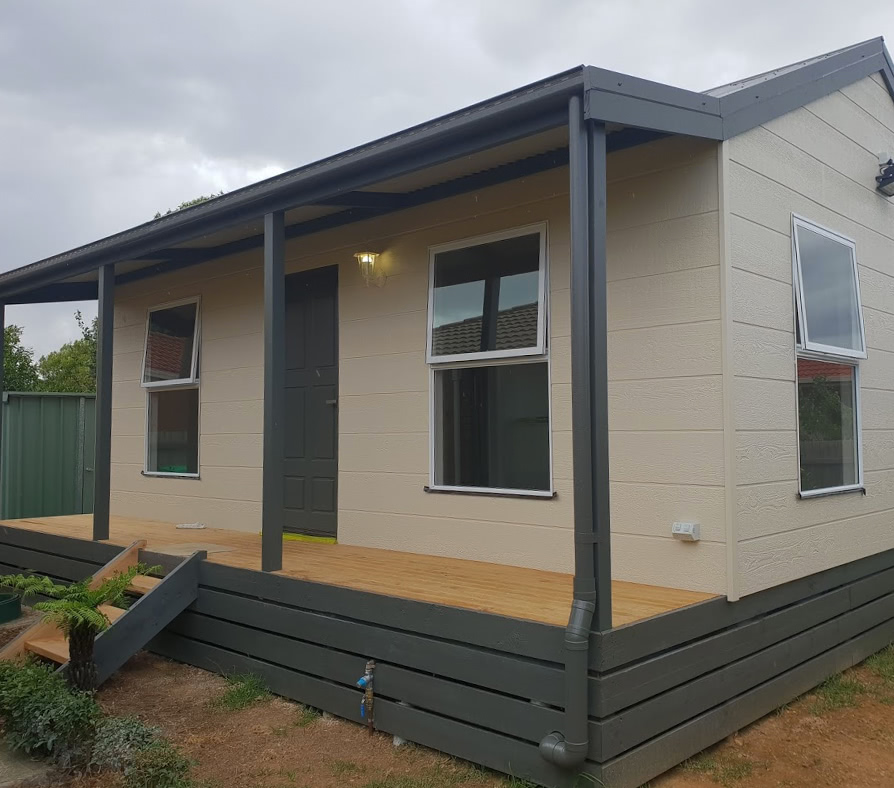 Australia's Reliable Cabin Builders
Classic Cabins is dedicated to providing strong and beautiful home extensions with minimal disruption to our clients.
We design, build and transport cabins all over Australia to suit your space requirements and design specifications. With our transportable home kits, we can build homes offsite, which allows us to construct your structure in a controlled environment, reducing the time it takes to construct and lowering any chance of imperfection. Thanks to our specialist transport solutions, we save clients from the burden of picking up their transportable home.
If you're looking for cabin builders to deliver a unit to your property in Victoria, Melbourne, Sydney or Albury, don't hesitate to call Classic Cabins. Take your pick as you browse through what we have to offer here.