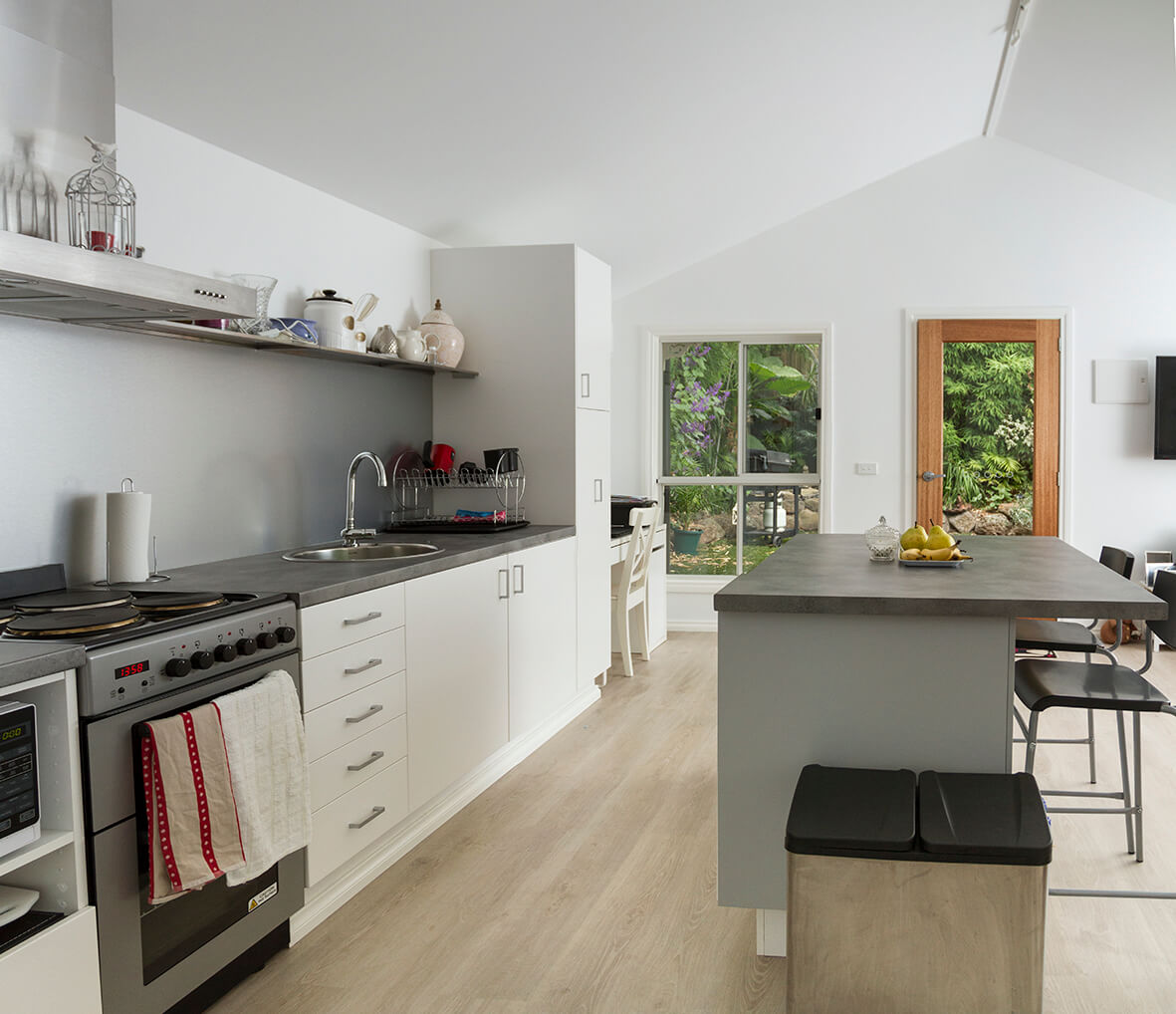 A cabin's charm mostly comes from their petite size and cosy interior. Their small floor area, however, presents a challenge for interior designers: Incorporating furniture and other elements without crowding the living space.
Classic Cabins has come up with these four design pointers as a guideline and inspiration to cabin owners. We hope you have fun thinking up of ways to stylishly appoint your cabin!
Try Light Colours
Light colours are better picks for small homes. In comparison to dark and gloomy hues, lighter shades will reflect light better. A well-lighted cabin feels relaxed, more spacious and less walled-in. Tip: Think of lighter shades of wood for the interiors.
How About Smaller Furniture?
No one needs a full-sized sofa set inside a small cabin. Purchase only small furniture as this will fit the space better. The more open space in the cabin, the better off it will look. Just stick to the essentials and your cabin interior will be a hit with you and your guests.
Modular Furniture
Modular furniture is not only a cheaper option; it can also be an unbeatable space-saver. Modular furniture also serves multiple purposes while occupying the same space. For example, homeowners can assemble many modular lounges into a sofa for three. Try to look for these clever options for your cabin.
Keep What is Essential Only
Did you build one of our moveable cabins in the woods? Do not stuff it with furniture that you do not need. Stick to the basics — not just with the furnishings but also with the objects inside your home. Saving as much space as possible is important, especially for our smaller cabin ranges.
Remember to keep our tips in mind when furnishing your cabin's interiors. With just the right amount of furniture, the perfect colours and your personalised details, you are sure to fall in love with cabin life.