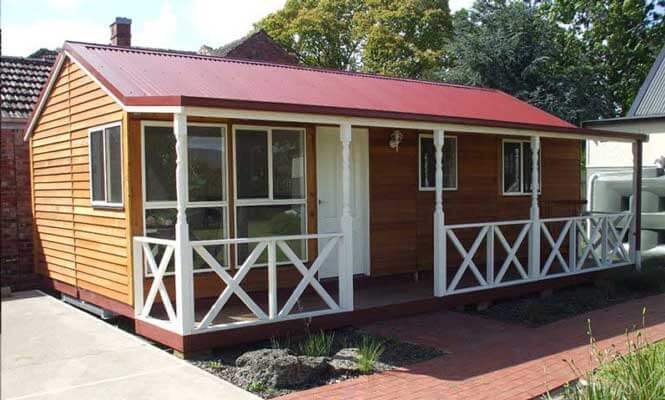 Since 2015, a large part of the Australian population has had granny flats installed on their property. Architects today continue to respond to a steady demand by designing beautiful extended living spaces.
With evolving applications, Australia has a long history with granny flats, with roots dating back to the Victorian era.
Inspired by the Dowager House
Granny flats evolved from the dowager houses of the Victorian period. These dowager houses became a smaller dwelling for a widowed queen who has to make room for her heir's family. Just like dowager homes, granny flats allowed widows and widowers to live independently. Since granny flats are built within the family's estate, the widow or widower gets to live close to their family, especially when they are not quite ready for a nursing home.
Over time, fewer Australian families invested in granny flats. Reports reveal a decline in the number of extended families over the years, leading to less need for granny flats. Nursing homes were also growing and possibly making retirement living a more affordable option.
Granny Flats in Australia Today
Today marks a new era for granny flats in Australia. What was once inspired by the Victorian era now comes in different designs and sizes.
Granny flats have definitely evolved and become more future-forward. Some architects today integrate eco-friendliness and sustainability into the design, centred on features like ventilation and natural lighting. Spatial efficiency is also a popular concept in the construction of granny flats, especially with the current rise of tiny homes in the country.
Innovative Building Solutions in AU
For granny flats with innovative designs, turn to Classic Cabins. We specialise in a comprehensive range of designs that match various sites and needs.
Our granny flats range from traditional elderly homes to flexible cabin designs. For elder family members, we have spacious Dependent Persons Units that offer a practical use of space, providing enough area for your loved one's comfort and convenience. To allow natural light and a nice view of the outdoors, our units have windows and verandas that we strategically integrate into the design.
Our flexible granny flats, on the other hand, come in a modular or prefab form that provides fast onsite construction without causing disruptions to your family and your neighbours. You can send us your own planned layout and we will create a space that fits your exact requirements.
We extend our services to a wide region including Victoria, Melbourne, Sydney and Albury.
For more information, fill out our question form or request a quote through our quote form.