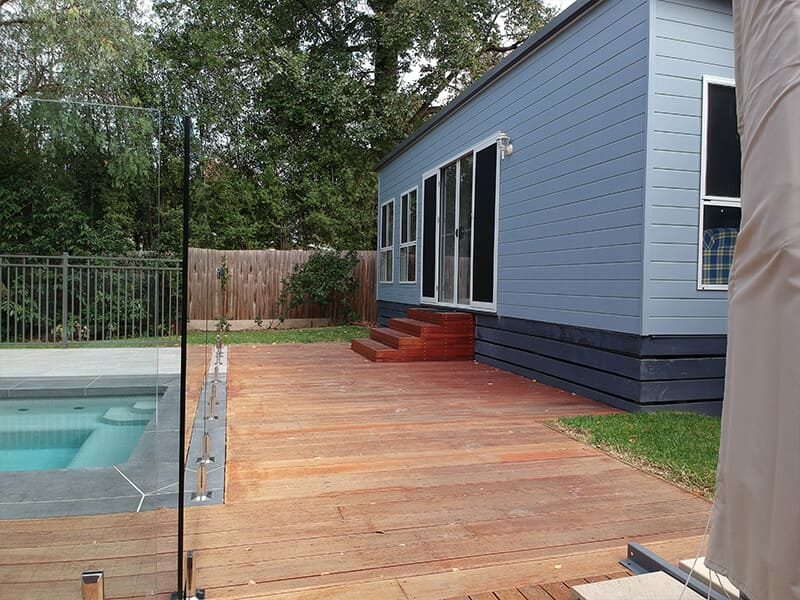 Reimagine the backyard cabin shed with Classic Cabins.
Classic Cabins has the perfect solution for an outdoor studio, sleepout for the kids, hobby studio, extra room, bungalow, teenage retreat cabin or a stylish workshop in your own backyard. Our wide range of backyard studio cabin kits are ideal for all these applications and more.
Our team has years of experience in building single rooms and studio units that work well to accommodate the unique needs of our customers. Based in Bayswater, Melbourne, we are able to serve business and homeowners throughout Victoria. With a highly capable team in charge of constructing your backyard cabin shed, you are guaranteed a sturdy addition to your property that you can enjoy for years.
Practical and Modern
Our range of backyard cabin kits has a modern design and a number of practical features including:
Clear Span Cathedral Ceiling provides a spacious uncluttered interior!
Available in 25° or 45° Roof Pitch or Skillion Roof
Supplied in Kit Form, or Installed to Lock-up, Completion or Premium Finish
Range of widths – 3.2, 3.8, 4.4, 5.0
Walls fitted with insulating moisture barrier behind cladding
2 Aluminium Sliding Windows (XL) 900 x 1040mm
Variety of Claddings available upon request
Solid Timber Entrance Door
Interiors and exteriors can be customised to furnish your property with a backyard cabin shed that suits your home's design.
The Entertainment Space
See your modern outdoor living vision come to life!
Classic Cabins offers highly versatile backyard studio kits for Melbourne residents. These kits are custom-designed to our needs so you can inject your style and personality in your cabin. Whether you need a retreat space where the family can relax or a place to unwind with friends, our cottage kit is a great choice for your backyard.
Our team in Bayswater, Melbourne designs backyard studio kits that provide you with the perfect entertainment space for your property. We can help you choose the best features for your backyard or hobby room or any purpose you see fit for your cabin.
Put life into your outdoor living with our modern, stylish and practical backyard cottage kits.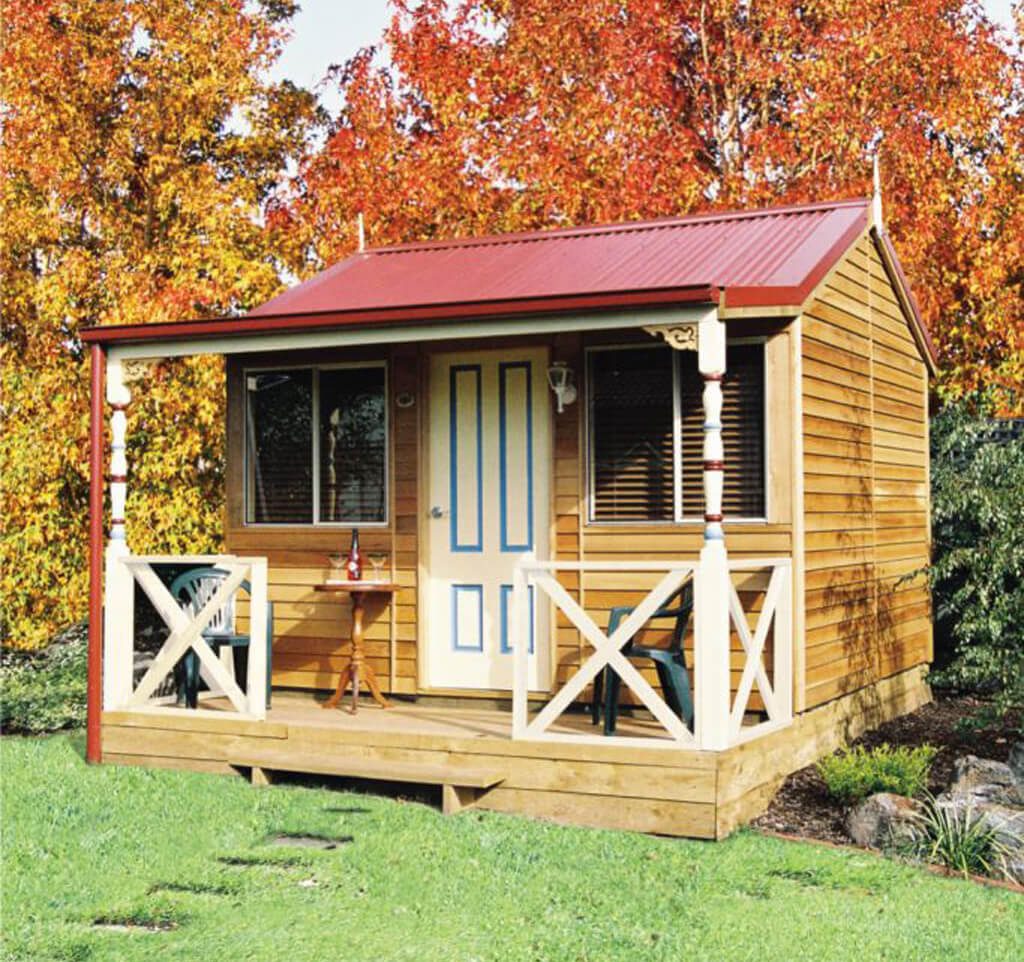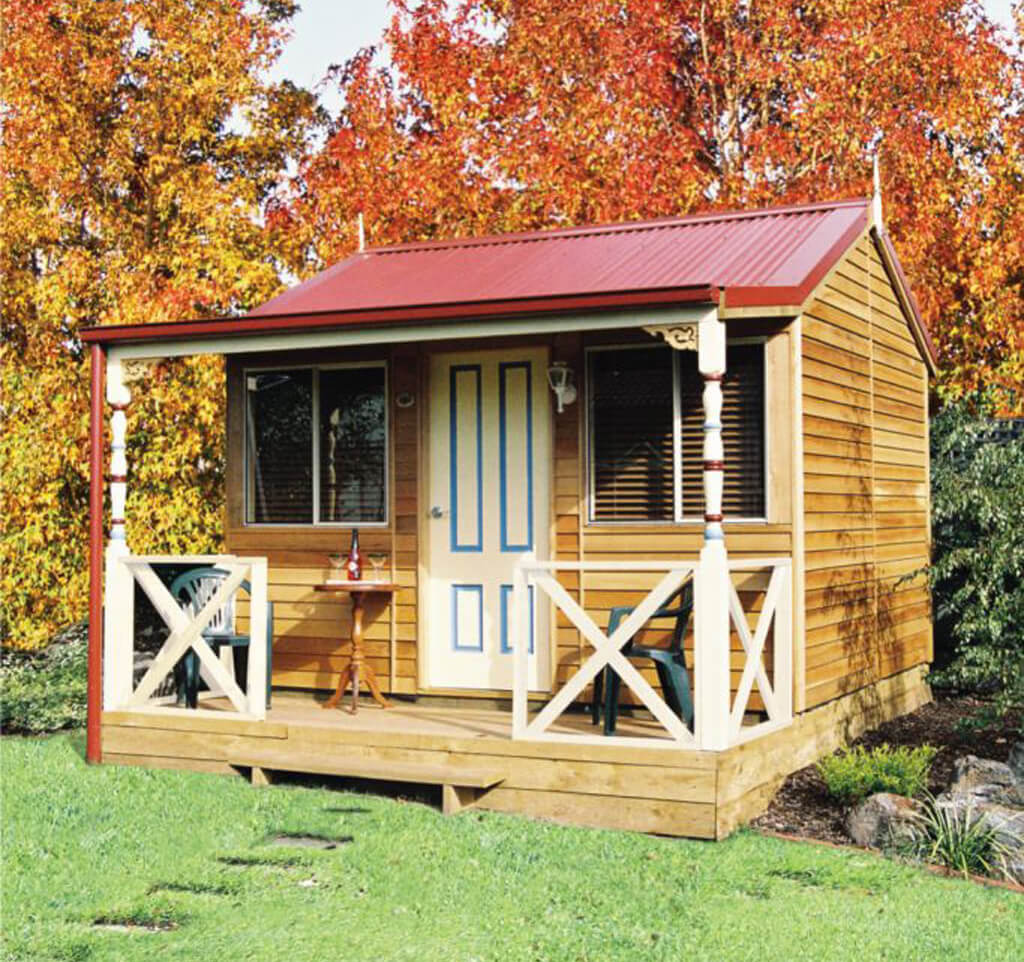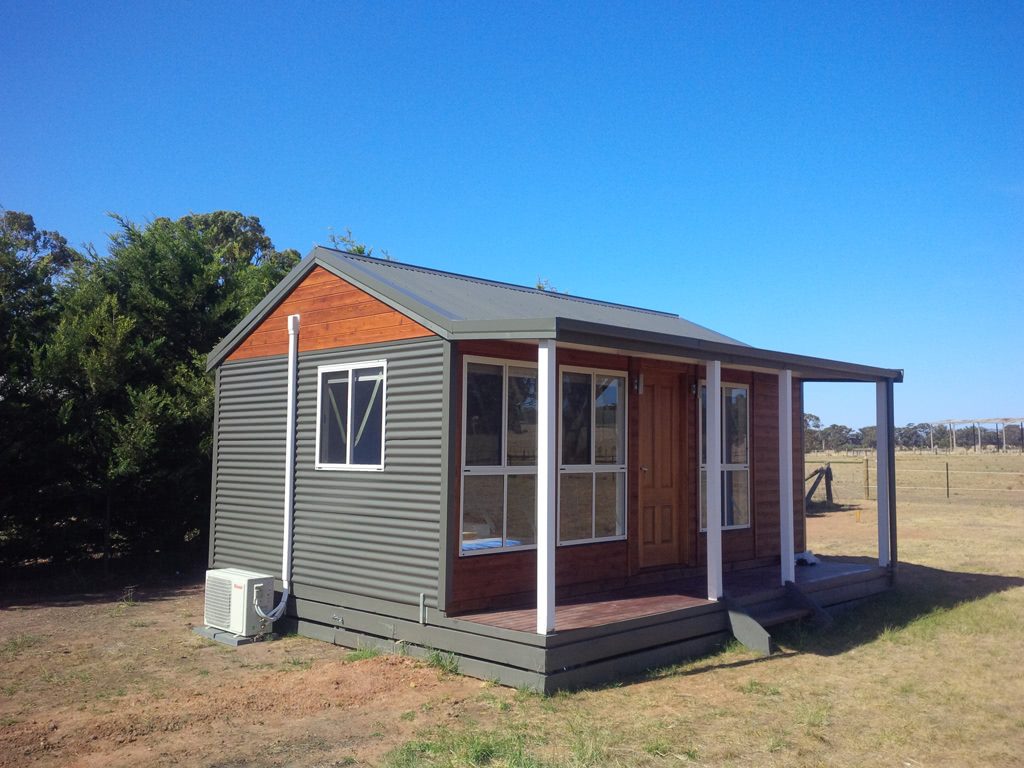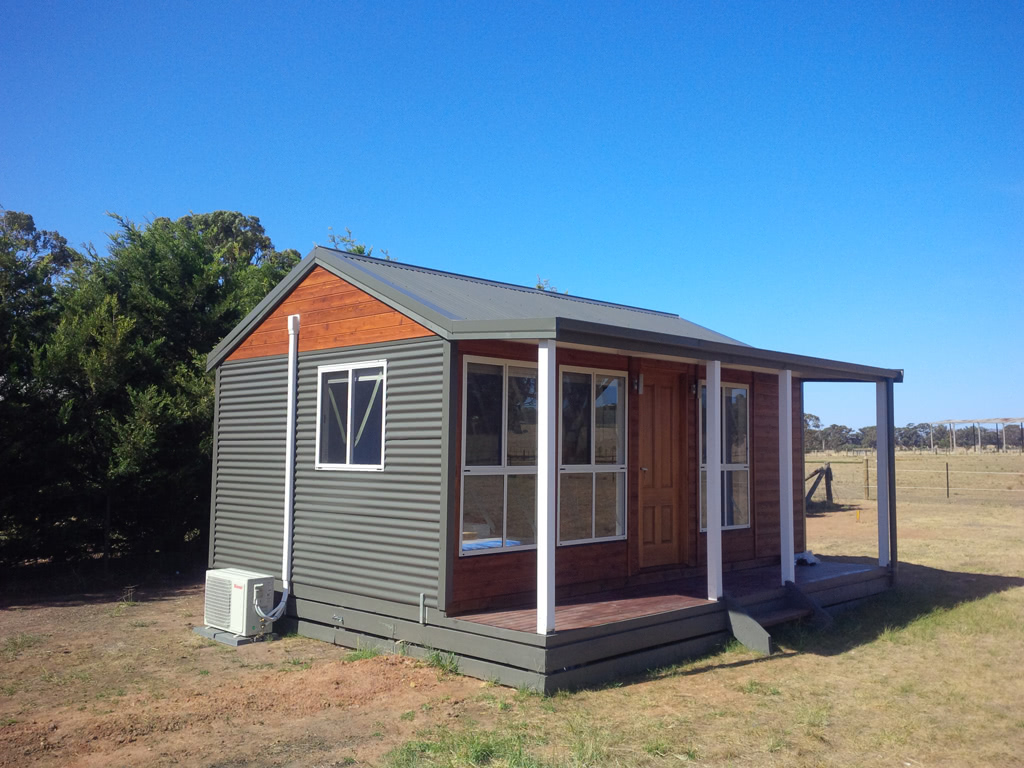 The features of the backyard studio kit include:
Wide double sliding glass door – ideal for entertaining!
1200-wide Verandah with durable cypress decking
Stylish external cladding with Cedar Panelling on front walls &gable, and horizontal
Colorbond cladding on rear & end walls
Alternative Colorbond Colours available
Fully Insulated roof with blanket insulation
Walls pre-fitted with Protect a foil Insulation behind cladding
Fast to Install! Premade panels that simply bolt together
Supplied in Kit Form, or Installed to Lock-up, Completion or Premium Finish
Your Trustworthy Australian Cabin Builders
Classic Cabins are trusted backyard cabin builders in Victoria, Melbourne, Sydney, Albury and indeed, in most of Australia. We provide a complete end-to-end solution starting from designing backyard studio plans up to turning over finished backyard cabin sheds. We have nearly four decades of experience in the industry, delivering quality and valuable cabins with every project. Committed to the quality of our work and our customers' satisfaction, we provide a free exterior cladding recoating service within 5 years from date of purchase. Browse our website to see our backyard studios, or contact us for customised sizes.