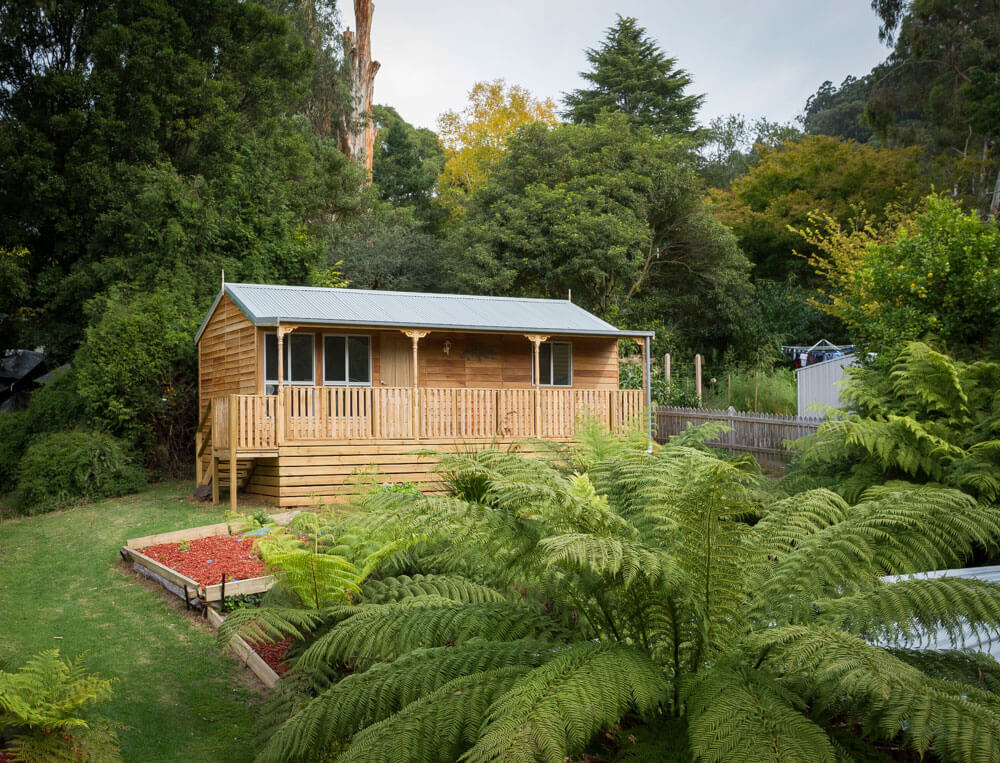 A well-designed home interior deserves a stunning backyard design. You wouldn't want visitors to comment that your backyard looks out of place when compared to your home's interior design. You can think of many ways to design your backyard such as adding beautiful flowers and plants and furniture that complements your home's exterior design. An excellent addition that also maximises the space in your backyard is a backyard cabin.
What is a Backyard Cabin for?
Whether it is a small cubby house or a large granny flat, a backyard cabin combines the elements of both indoor and outdoor living. You can design a backyard cabin to be your very own retreat house, where you can stay overnight during the weekends to meditate and relieve stress. It can be designed as a children's playroom that is filled with toys, board games and a comfortable sleeping area for children to stay in after school. You can even make it an art or music room that you can use for leisure when you invite friends or other family members.
Exterior Design of your Backyard Cabin
Besides the interior of the cabin, you should make sure that its exterior matches your home's overall design. For instance, you can paint your cabin's exterior with a dark wood varnish to add a traditional touch to complement your home's modern design. You can even add beautiful potted plants to give your cabin an earthy design. The colour of your cabin's roof can match the colour of your home's roof or walls so that your cabin matches any theme you wish to extend.
Classic Cabin's Modern Outdoor Living Spaces
Our backyard cabins have a modern design and several practical features such as a clear span cathedral ceiling that maximises the space in the interior of our cabins. Our cabins are available in different sizes and colours. Consulting with our team of cabin builders helps you decide on the most appropriate cabin size and design for your backyard.
Give us a call on 1300 120 110 to inquire about our backyard cabins.