The kitchen is the heart of any home. It must be functional, well-planned and convenient. But many people wonder if a 60 square metre-granny flat can hold a fully functional kitchen. It can — and look more aesthetically pleasing than the kitchens you find in bigger homes.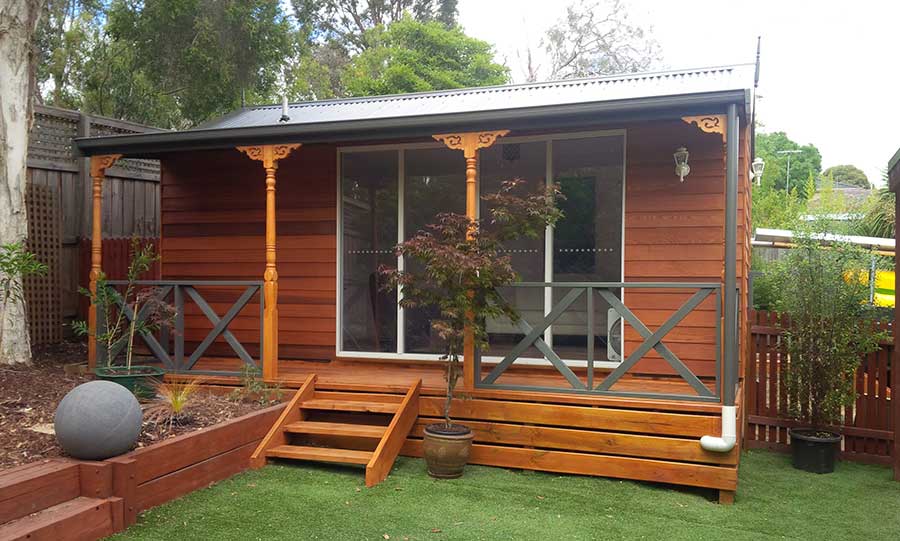 Here are some design tips to make sure your granny flat will have a kitchen you'll love for years:
Open up the kitchen
The layout of the kitchen is vital to ensure you have enough space while preparing a meal. Granny flat builders in Melbourne often recommend an open-plan layout. It makes your kitchen look and feels less cramped. Also, it allows for good interaction between those cooking and those staying in the dining area or living room. Parents or grandparents find this layout beneficial for keeping an eye on children as they work on prepping or cooking a dish.
Add kitchen islands and benchtops
Slim kitchen islands and extended benchtops are useful additions to your granny flat kitchen. They are great spaces for meal preparation, dining for two, eating snacks or catching up on work at home. They also offer an opportunity for you to add vital kitchen features, such as an extra sink, drawers or storage shelves.
Choose countertop materials wisely
Countertop materials can boost the appeal of your kitchen. A countertop with colour contrasting to the splashbacks can make your kitchen look more enticing. But apart from colour or style, choose a countertop material that suits your lifestyle. If you often cook with ingredients that have the potential to stain, such as turmeric, or tend to put a steaming hot pot on your countertop, consider a more robust material such as marble or tile. This way, it is easier for you to keep your small kitchen clean and organised.  
Add personality with splashbacks
Kitchen splashbacks don't only stop grease, oil and heat from staining your walls. They also add some character to your kitchen since they can come in a variety of styles, colours and materials. Choose from hexagon marble tiles to reflective mirrors to protect your kitchen walls from damage and permanent marks.
Consider custom cabinetry
A cluttered benchtop can easily make a kitchen look and feel smaller than its actual size. If there's any unused space in your kitchen, utilise it by turning to custom cabinetry. You can have a pull-out pantry and plenty of custom-sized cabinets to optimise every square metre in your kitchen. With more storage areas, you keep clutter to a minimum.
Mount shelves on walls
Wall-mounted shelves are useful for small kitchens. They are especially beneficial if custom cabinetry isn't viable for your budget or your space. Mount these shelves on easy-to-reach areas, so you can use them for storing priority items for everyday cooking such as spices or kitchen utensils.
Though smaller than the typical home, don't let the space in your granny flat stop you from having an attractive and functional kitchen. You can work with our team here at Classic Cabins to achieve a granny flat that suits your taste and address your everyday needs, whether in the kitchen or any other room where you need to make living comfortable.