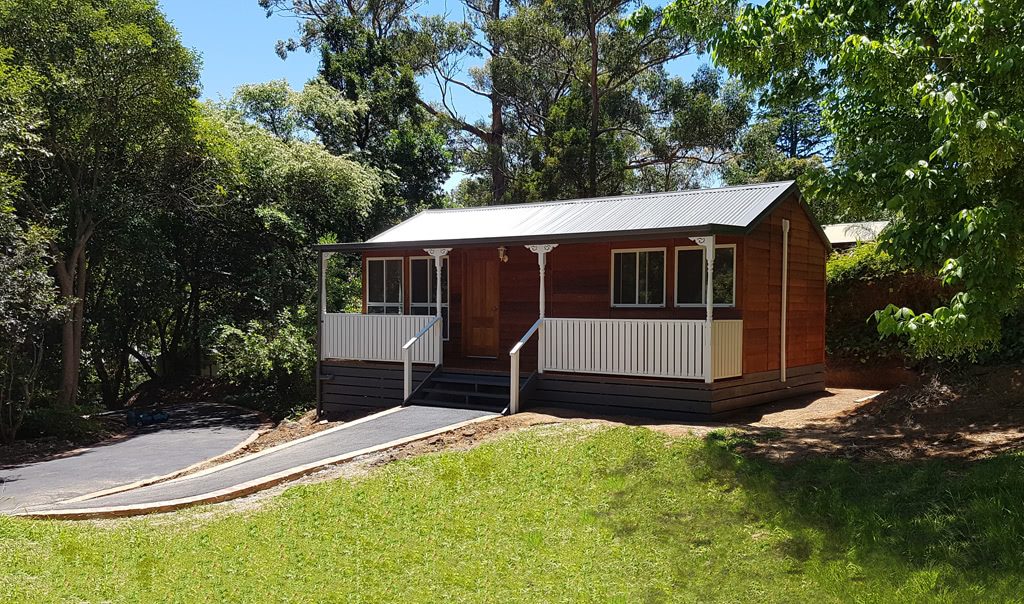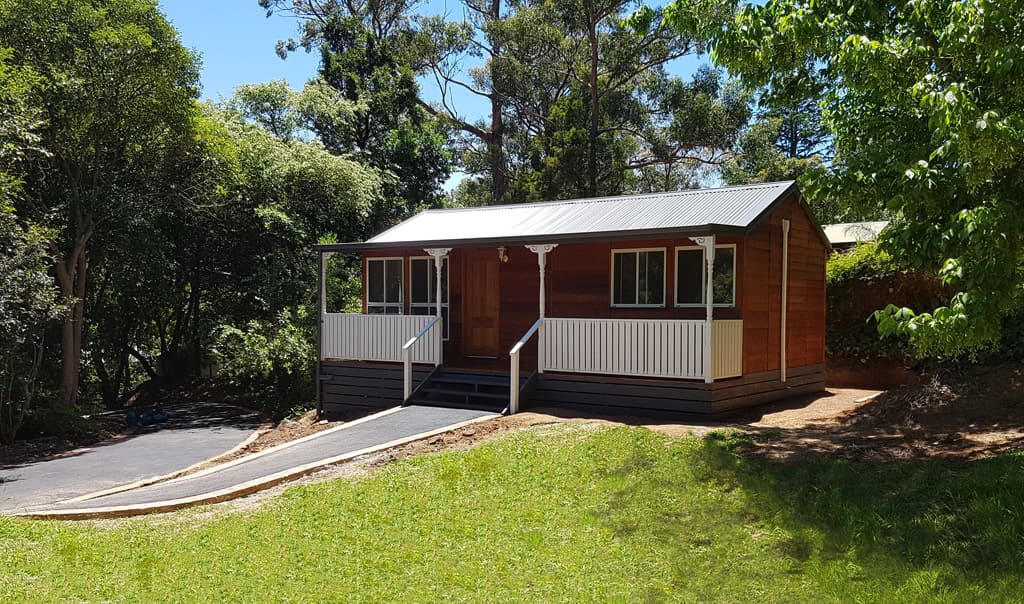 Enough Space For Easy Navigation
We are a team of granny flat builders who are committed to help you find and set up the right space for you and your loved ones. Elder family members need a place that they can easily navigate around and stay comfortable in. Our collection of granny flat kit homes suits this requirement perfectly.
Our Dependent Persons Units come in different types and designs, and all of them look sleek and smart and offer a practical use of space. The licensed builders at Classic Cabins have designed our granny flats to be compact yet spacious, providing enough floor area for your loved one's convenience. In addition, windows and verandahs are strategically placed to provide a wonderful view of the outdoors.
Flexible Granny Flat Designs
Apart from the practical features, our granny flat kits have a highly flexible design that allows for a short installation time. Due to the unique modular form of our designs, we can supply our units in various construction stages including Kit Form, or installed to Lock-up, Completion or Premium Finish.
Prefab Construction means the windows are already installed and the weatherboards attached to the framing prior to the unit being delivered to the site. This unique panelized system results in a faster onsite construction time limiting the interruption to your property and lifestyle.
Design flexibility also means we can offer the option of constructing your granny flat kit at our manufacturing plant and delivering a complete unit to your site, ready to connect to services. Choose from our large range of granny flat plan layouts, or alternatively create your own plan layout to suit your exact requirements. Create your space to suit your lifestyle.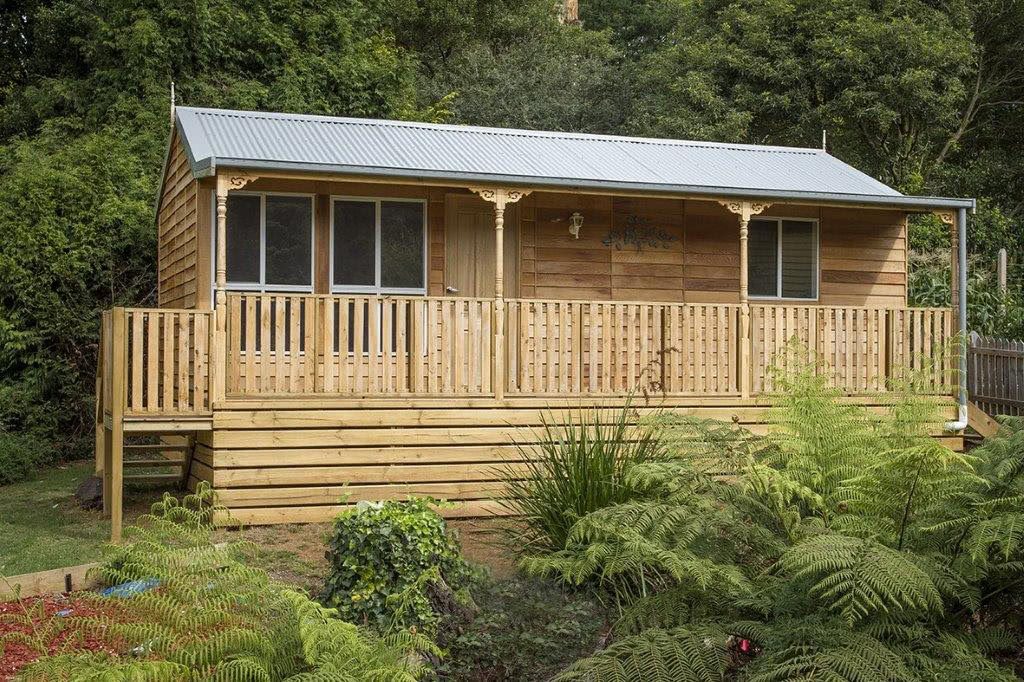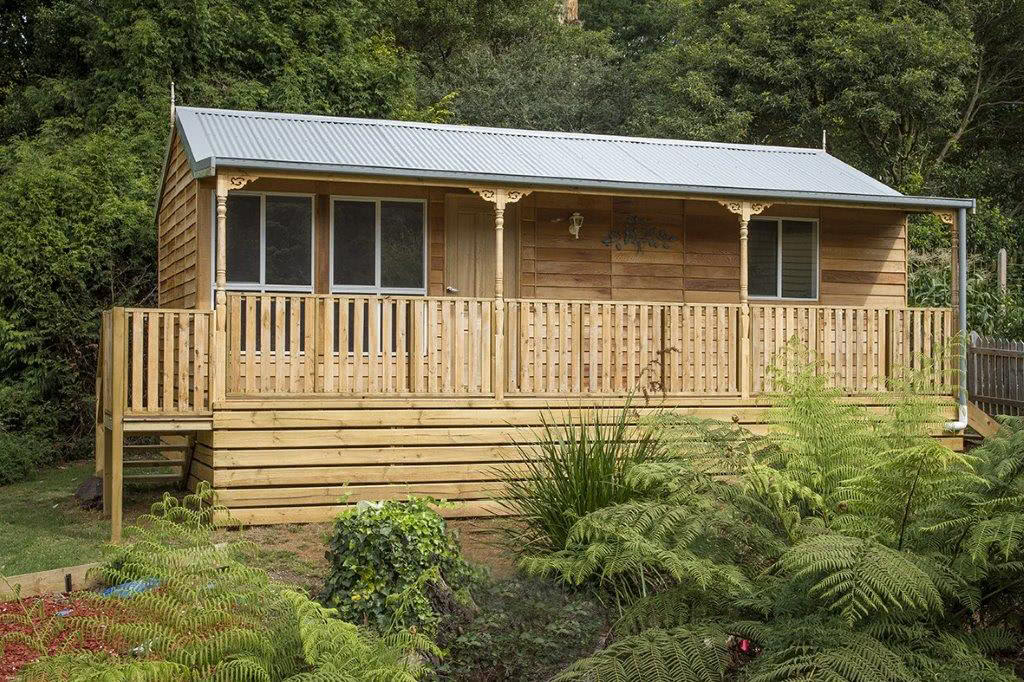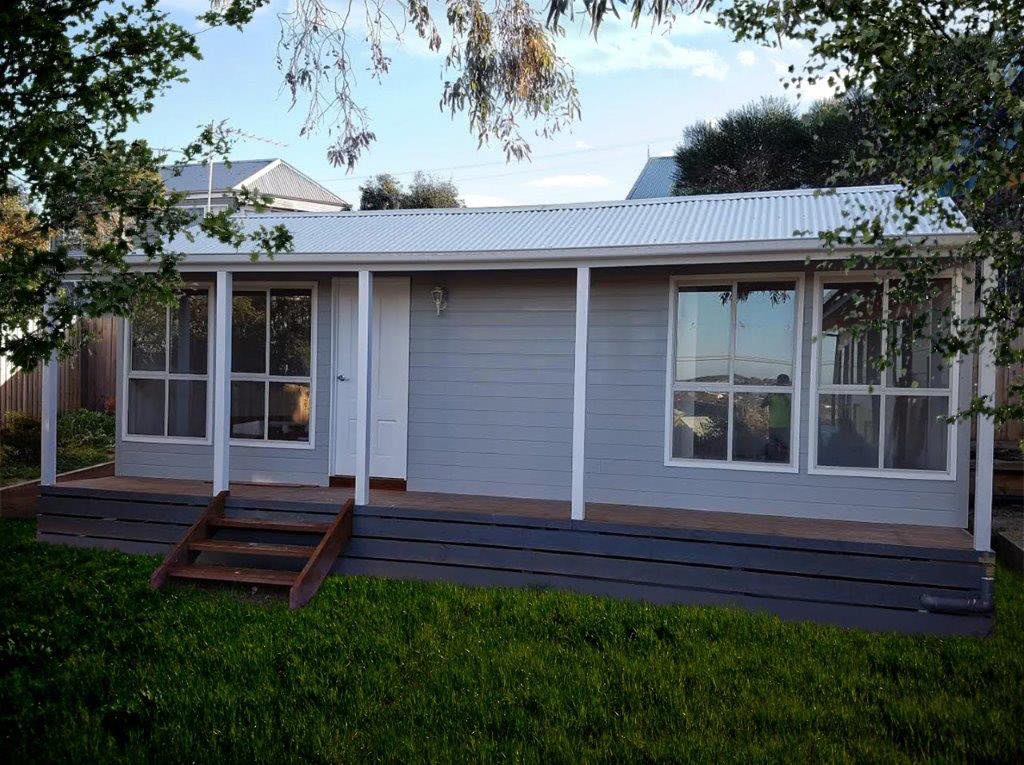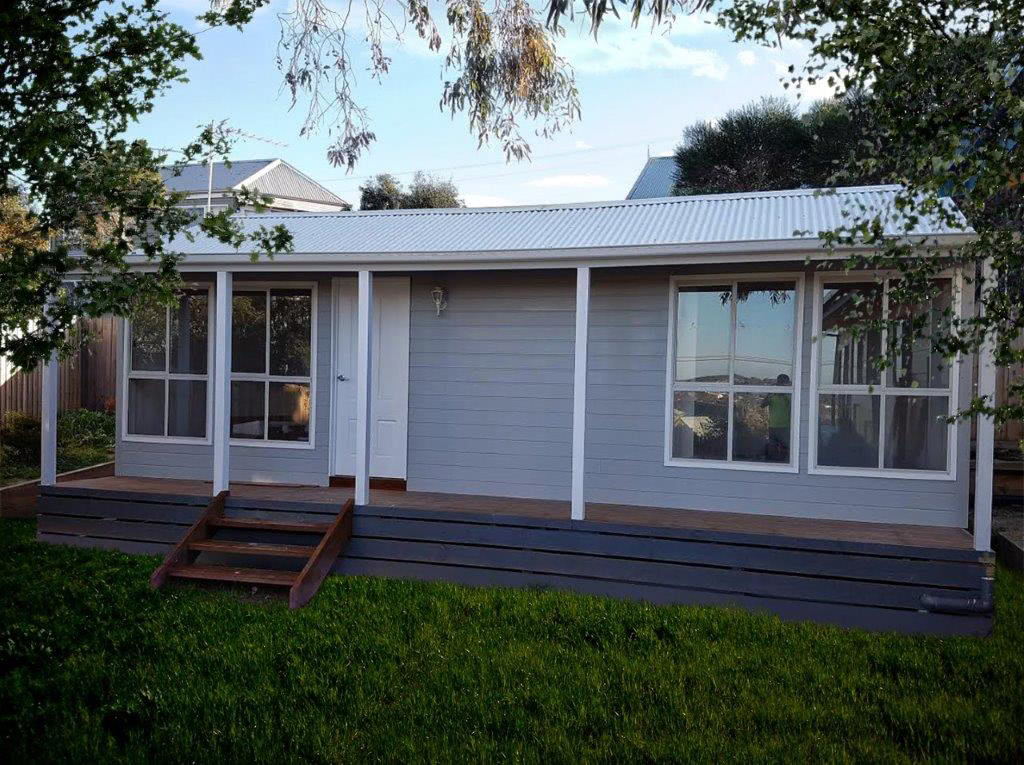 Building Requirements for Granny Flats in Melbourne
Classic Cabins builds granny flats for Melbourne residents who are looking to give their elderly family members their own space. We work with you to design a structure that suits your tastes and address your loved ones specific needs. To streamline the process, it is best to know how to complete the necessary requirements before we start.
Melbourne requires a building permit for structures that exceed 10sqm. Since a granny flat is considered to be a secondary dwelling in Melbourne, getting approval for it will necessitate the justification of its purpose.
Referring to your granny flat as a Dependent Person's Unit will help you in getting approved for a permit. Given that this title is reserved for structure's specifically made to house dependent family members, the Victoria government is more accommodating towards applications for its building permits.
Supporting Independence in the Aged Community
A granny flat, or a Dependent Person's Unit (DPU), is a practical structure for families who want to give their elderly loved ones their independence while still being close to them. Although DPUs are separate from the primary residence, their proximity makes them ideal for independent yet supported living.
While you might have enough space in your residence to house your elderly family members, a granny flat gives them a sense of freedom and independence. Old age often has caveats that can make loved ones feel left out or vulnerable because of their dependence on others. In supporting their desire to be independent, you are giving them the opportunity to find new purpose in their golden years.
We design our DPUs to be flexible so that they can adapt to your loved ones' lifestyle. From our granny flat kits to those we build on-site, Classic Cabins makes sure that these structures are functional yet highly comfortable.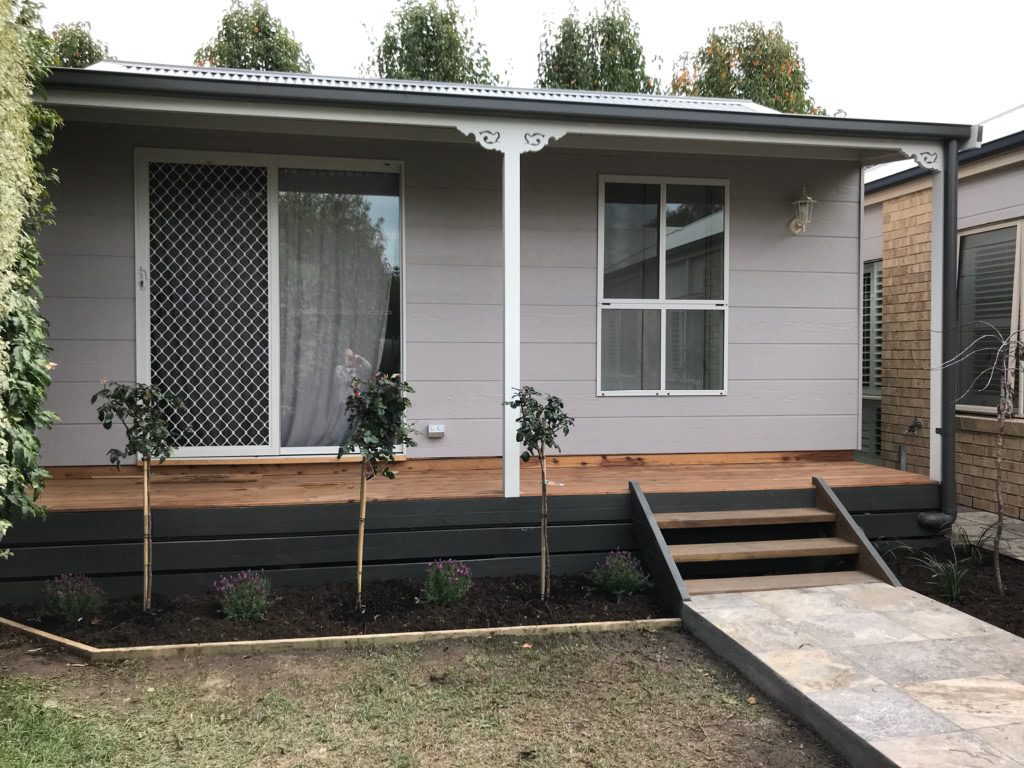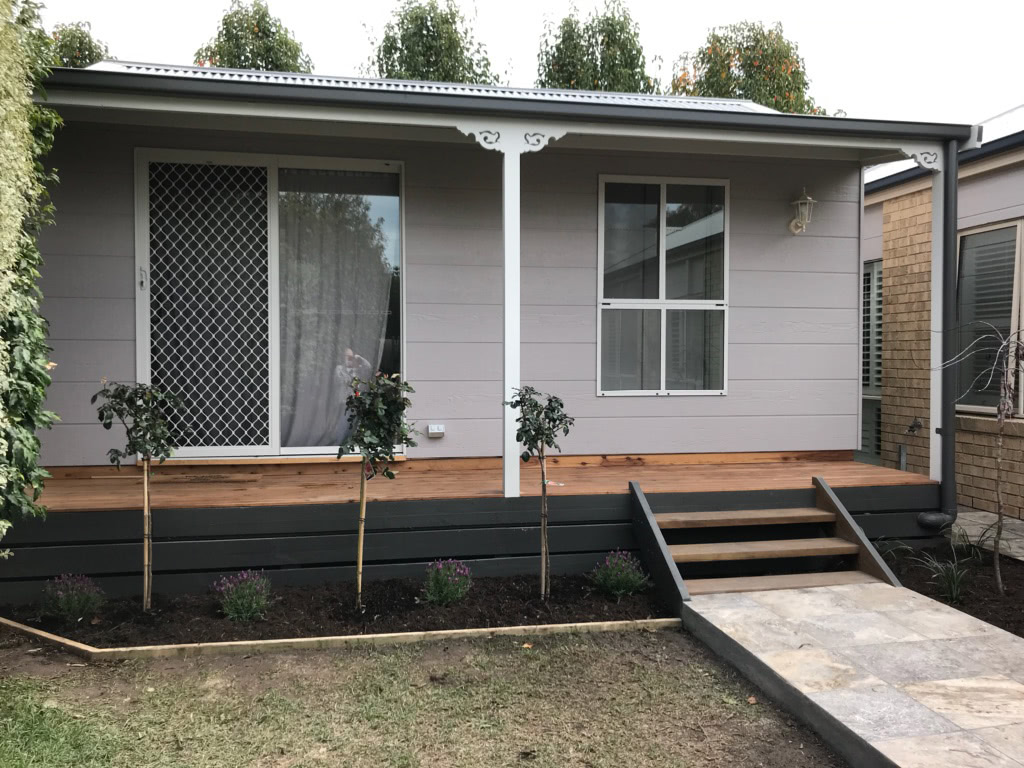 Our Range of Granny Flats Style
Explore our range of prefabricated granny flats. Designer craftmanship, cathedral ceilings and skillion roof designs available for complete construction or as a kit.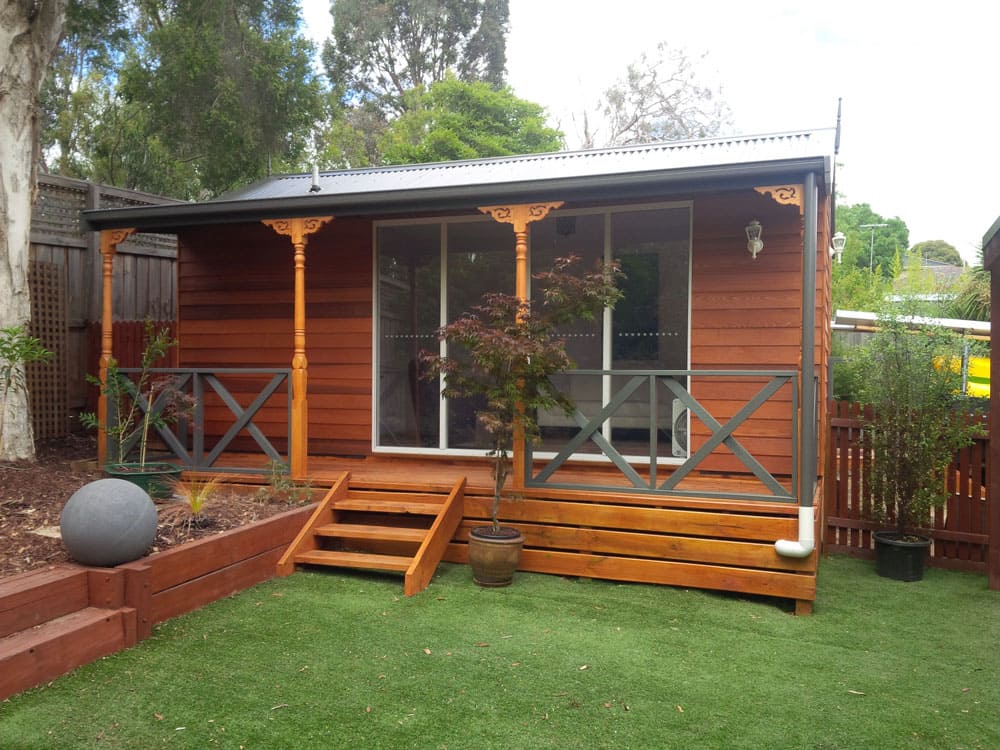 The Designer Range
– 25° pitch Clear Span Cathedral Ceiling
– Available in 3.2m, 3.8m & 5.0m wide or custom size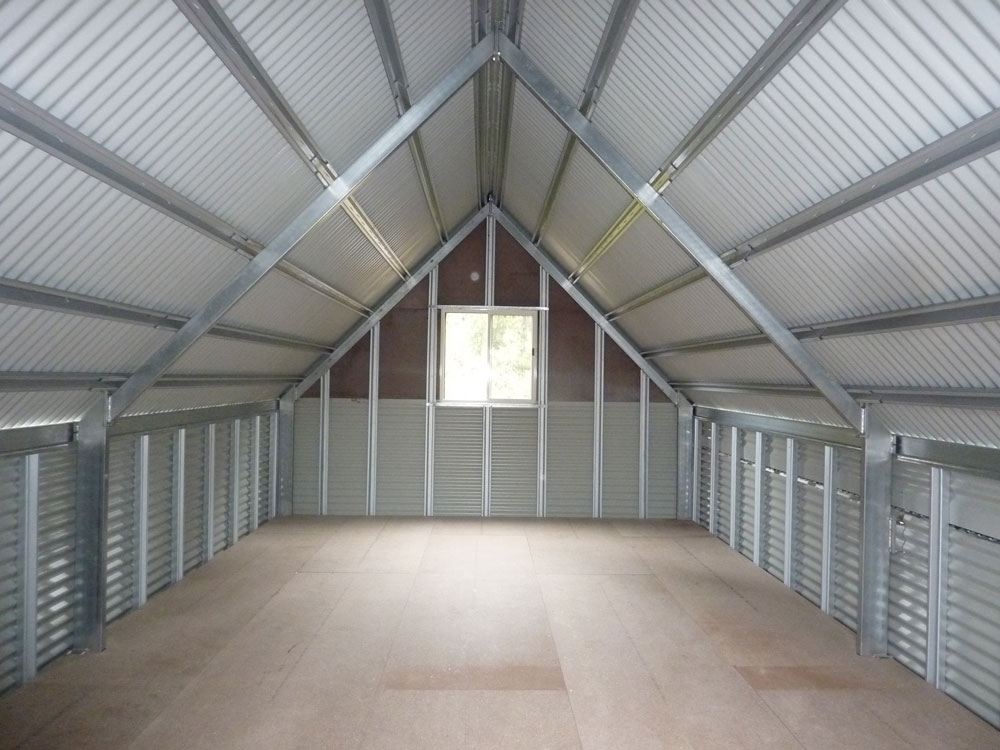 The Attic Range
– Distinctive 45° pitch Clear Span Cathedral Ceiling
– Available in 3.8m & 4.4m wide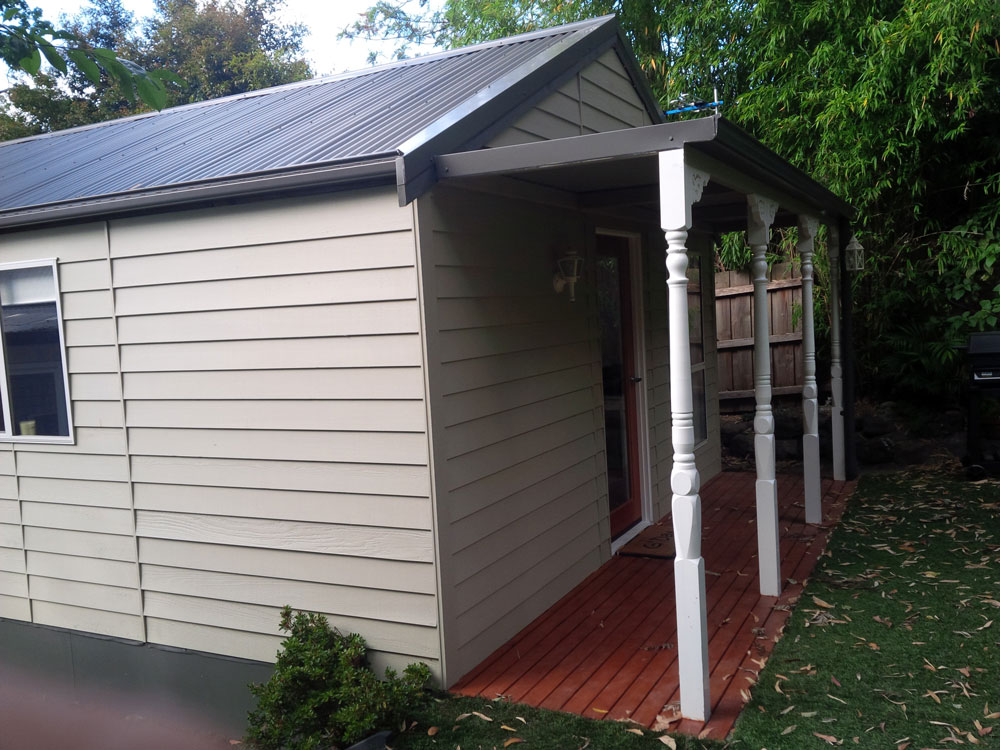 The Elite Range
– Skillion Roof design
– Available in range of widths – from 2.4m wide
Why Choose Classic Cabins for Building your Granny Flat?
Classic Cabins is Melbourne's granny flat specialists. We put a lot of care and attention to building a safe, comfortable and beautiful home for your loved ones. For years, we have been providing families throughout Victoria and the rest of Australia with high-quality living space solutions, particularly for seniors.
At Classic Cabins, we build granny flats with your desires and needs in mind. Starting from the initial enquiry to the design up to the completion, we make sure to turnover a unit that realises your vision.
With our team, you have full confidence that you're choosing granny flat builders who understand your needs. For granny flats you're sure to love, choose Classic Cabins.
Granny Cabins for All Over Australia
If you're looking to build or buy granny flats, we offer units in Victoria, Melbourne, Sydney, Albury and anywhere else in Australia.