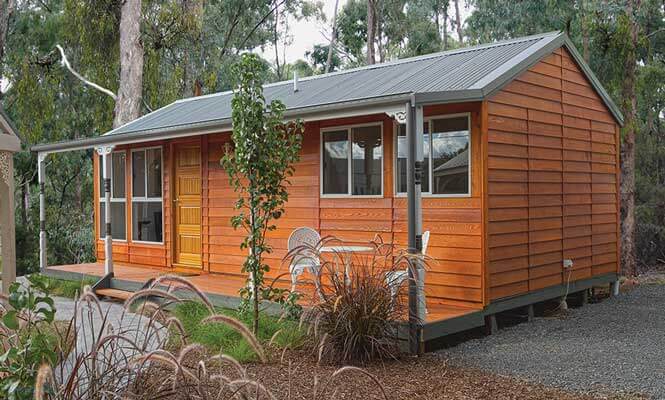 The 'Tiny Home Movement' is on the rise across Australia, giving people opportunities to settle into compact and cost-effective living spaces. Transportable options are even more enticing; mobile cabins allow homeowners to relocate their homes whenever, wherever.
Designing the interiors of a small structure, however, isn't easy. With a little foreplanning and some consideration to ergonomics, homeowners can create a wonderful space, even in compact homes. Classic Cabins gives you three ways on how you can incorporate space-efficient design ideas into your mobile cabin:
Less is More
Jeff Wilson, CEO of Kasita, cites a general preference for the minimalist aesthetic as one of the reasons more Australians are choosing mobile cabins over larger dwellings. When designing your mobile cabin, be sure to remove unnecessary pieces and décor. Clutter is more evident in smaller spaces, so be sure to keep only the essentials in your home.
Sliding Doors
Instead of purchasing doors that swing open, opt for a sliding door. Since sliding doors take up less space in a room, homeowners can place any furniture near the doorway without worrying about damaging anything upon entry and exit.
Multi-Functional Furniture
Think of any piece of furniture that can serve many purposes and use your creativity. One great example is a sturdy kitchen island that can act as a prep surface for cooking, a storage unit or a small dining table when you pull stools next to it.
Turning Walls into Shelving
Storage is a necessity in all homes. For your cabin, take advantage of vertical surfaces and attach shelves or cabinets to them. This helps you put all your belongings and appliances out of sight, making your space more spacious.
Classic Cabins has been a trusted cabin builder for almost four decades. Whether it's a relocatable cabin or a granny flat you're looking for, we have it all. Feel free to contact us today.