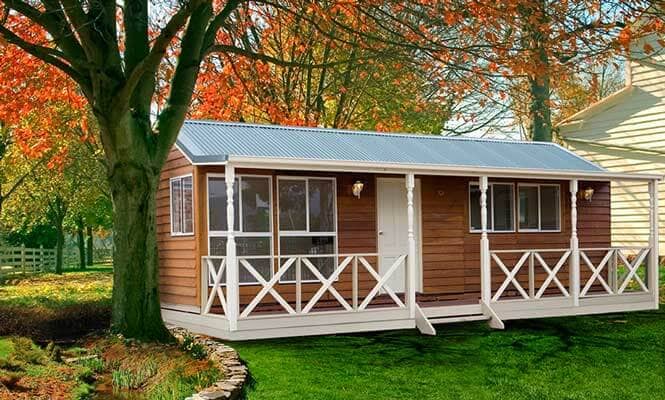 Today's fast-paced world demands construction methods that increase efficiency and drive down costs.
Given the quality and distinctness of structures built with traditional methods, there's still a place for traditional processes in the construction industry. But for homeowner hopefuls with limited time and budget, alternative construction methods are more suitable.
There are many alternative construction methods practised around the globe. Here in Australia, popular methods such as modular and prefabricated buildings are leaning towards lessening onsite construction.
One of the most marvellous products of the ever-evolving prefabricated construction is the transportable home. Constructing transportable cabins for years, we've seen firsthand the benefits of these structures to those who:
enjoy travelling around the nation
are on a budget
are first-time home buyers
want another living space in their property for leisure or family members
Quality control
Building your home in a controlled environment eliminates the effects of external factors such as the changing weather. Builders can work with minimal disruption, allowing them to focus and build the home with high precision.
Shorter construction time
Since builders can work uninterrupted, they can work with maximum efficiency. Site preparation can also be done at the same time, so builders do not have to wait for site preparation to be completed before starting construction.
Less maintenance required
Because transportable homes are designed for moving, they are designed for optimal durability. They are designed to withstand irregular movement as well as the different types of environments and weather conditions.
Rural or remote locations are not a problem
Building in a rural or remote location can quickly boost your expenses since you have to transport materials to the area and cover the long-term travel and accommodation of builders. With transportable homes, most of the construction is done offsite, lowering the cost of building and transporting the cabin.
Slash down costs
Building offsite lessens the need to transport resources to your property. And since building offsite shortens construction time, the cost of labour or temporary structure rental can also be reduced.
You also slash down costs in the long run. As transportable homes are low-maintenance, you spend less on upkeep. Transportable homes also have more insulation to ensure comfortable internal temperatures wherever the house is placed. For homeowners, this means less power used to keep the internal temperature comfortable.
Better for the environment
Offsite construction is kinder to the environment since it keeps site disruption to a minimum. Waste is also minimised since off-cuts and extra materials can be stored for future builds. With minimal waste produced at the site, the cost for the proper disposal of the construction waste is lessened.
From their cost to their speedy construction, it's easy to see why more and more Australians are opting for transportable homes. If you want to know more about their advantages, don't hesitate to get in touch with our team.
We build transportable cabins ideal for use as a granny flat, teenage retreat, office studio or temporary living quarters. As Australia's premier cabin builder, we create beautiful and comfortable cabins with a space maximising layout and stylish façade.