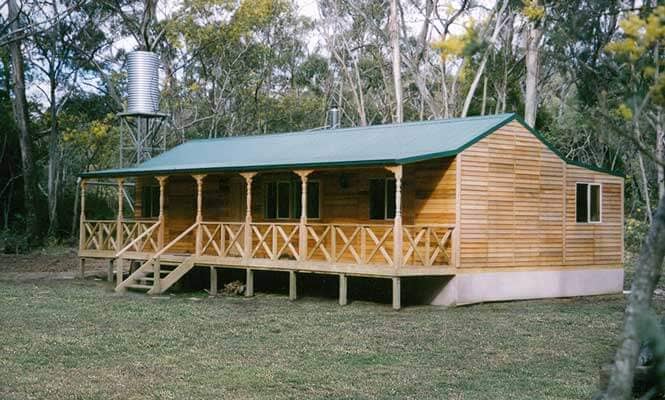 Granny flats are becoming more popular among Australian homeowners. They are a wonderful way to add living space to your home without the hassle of making significant alterations to your house. A granny flat is a fresh space for you to design and though you probably already have a purpose for it in mind, here are a few ideas that will give your ideas a lift, whatever the intended purpose.
Experiment with Mirrors and Colours
One of the most popular designs that showcase a modern living space is having two mirrors placed on the opposite sides of a room. The infinite reflections that form from both mirrors make a smaller granny flat appear more spacious than using only one mirror.
As for colours, choosing lighter shades creates an illusion of more light, space and brightness inside a granny flat. Consulting with an interior designer or an experienced granny flat builder helps you pick the best colours to make your interior design stand out.
Take Advantage of Storage Space
If you have a granny flat with a small floor plan, consider where to incorporate storage areas to help you minimise crowding and maximise space. You can use the space under your bed or benches to store your valuables. Keep in mind that the bedroom is usually the place requiring the most storage space for clothing and valuables.
Other than the bedroom, you may opt to add a shelf rack with hooks or wall-mounted shelves in your living room. Interior designers advise the use of side tables as an alternative to coffee tables. Large couches with a matching coffee table usually take up the majority of space in the living room.
Another way to create extra storage space is by installing a kitchen island in the kitchenette to add extra cupboard space for your kitchen equipment.
Bring the Outdoors to the Indoors
Other than storage space, adding an outdoor vibe to the interior design of your granny flat creates a contemporary and comfortable ambiance. Outdoor elements in your interior design such as natural light and ventilation create environmentally-friendly scenery.
You can opt to extend your living area to the outdoor space by installing glass doors. This makes the living room look larger than expected as the line of sight continues through the windows. You can even add benches or a rocking chair on your verandah so that you can enjoy being both indoors and outdoors at the same time.
Choose a Flexible Granny Flat Design
At Classic Cabins, we specialise in designing and building granny flats in Sydney. We have a team of granny flat builders who are dedicated to helping you select the right granny flat design. Our licensed builders design granny flats to be compact yet spacious. They strategically install windows and verandahs to provide a wonderful view of the outdoors.
Our granny flats have a flexible design which means you can choose from our wide range of option, or you can create your own design to suit your specifications.
Call 1300 120 110 to enquire about our range of designs.