As time goes on, your needs change and your home is no different. You may be thinking of downsizing or moving to a new area to find a new lease of life. One of the options that is becoming increasingly popular is the granny flat. This will give you a bit more flexibility with your current home as it's still within the area that you know and can become a self-isolated property in and of itself. So before you contact any granny flat builders, take the time to see if a granny flat is the best option for you.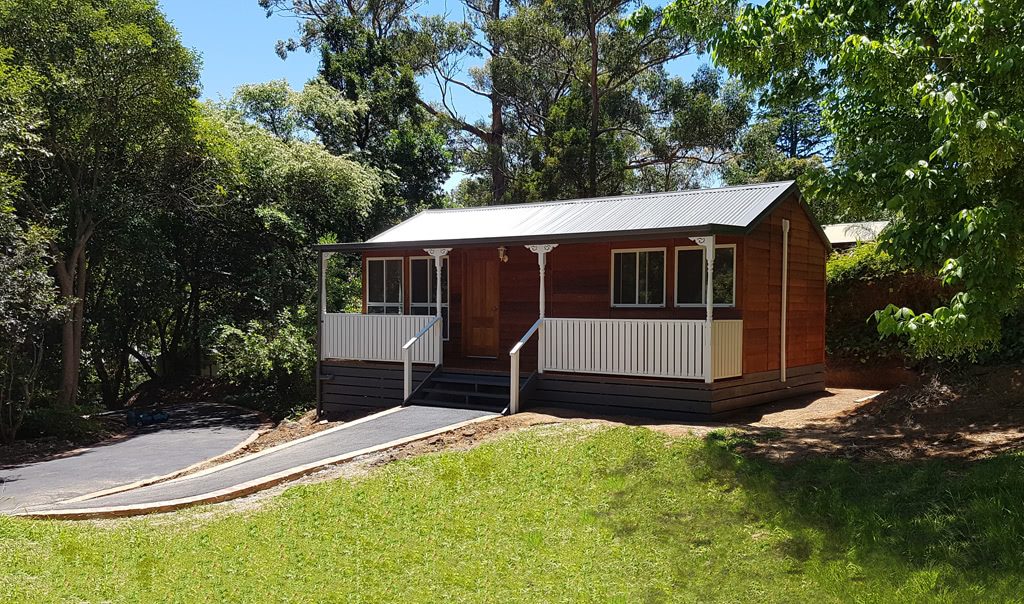 What is a granny flat?
So, the obvious question is, what actually is a granny flat? Well, it can be defined as a fully self-contained home extension that is built on the same plot of land that your current home is. A granny flat is self-contained and usually contains a bedroom, kitchen, living area, bathroom and laundry. More often than not, it is located at the rear of the main building, therefore offering a separation between the two homes and therefore not infringing on either homes' privacy. Given that the government has passed new laws in 2009 surrounding building granny flats, which have made it easier than it's ever been. As with everything, there are benefits and drawbacks to building a granny home on your property, so before you call in the diggers, let us walk you through what to look out for, so you can decide if a granny flat is the most viable option for you.
Benefits of a granny flat
This is the section that gets your hopes up, that will inspire you to believe that building a granny flat is the best thing to do for you.
1. The first benefit is that granny flats can be an extra source of income, with those in capital cities bringing in up to $350 AUD a week. What was once used as a teenager's get away or home for the ping pong table or other junk that hasn't ben used in a while. A granny flat can optimise itself to bring you some extra money, which especially in the current climate would be helpful. And with more than half a million Australians deemed to have enough space to build a flat, you could be one of those. Why not make your extra garden become an income source (Subject To Local Council Approval)
2. Expanding on the point above is that most Australians rely on a single income so renting out your granny flat will spread your income risk and provide you with a bit more safety.
3. The major benefit of a granny flat is that it increases the value of your property. The CoreLogic Report found that constructing a granny flat could improve your property value by 30% and your rental income by 27%. For prospective buyers, an additional flat would provide a sanctuary for teenagers, a playhouse for little children or a study for the parents to work or relax in. Furthermore, it would give those who look after their parents somewhere for them to live that's close by so they can be cared for or be closer to their grandkids. All in all, the granny flat will add far more value and potential to your home than a lot of other home improvements, and at a fraction of the cost.
4. A granny flat comes with extra tax depreciation if you are renting it out and if you build it brand new that will allow you to claim a large amount of paper losses and thus offset the tax you have to pay each year.
Risks when you build a granny flat
1. Granny flats can cost a lot more than anticipated, as there are always hidden costs that can crop up from renovating an existing building or building a new one. Not to mention issues surrounding. The cleaning and maintenance of common areas such as the garden.
2. With more property comes more potential headaches, ranging from tenant issues to leaks. Nothing is ever as straightforward as it seems and there are always unexpected things that need attention.
3. You need to ensure you have the correct council approval. This is likely to be the biggest stumbling block as each state in Australia has different laws surrounding granny flats and whether they can be rented, the size they constitute and whether they have to be removed once the dependant has stopped living in it. Victoria refers to granny flats as Dependent persons units (DPU) and currently can only be used by a dependants. Good news is that Victoria is currently running a pilot program for Granny Flats to be a 2nd. Each council has different rules governing granny flats and that is one of the biggest downsides, there is no universal regulation per state.
Minimum size for a granny flat
For most states the minimum size that the granny flat can be is 60M2 and the maximum is between 8—90M2. Here is a basic guide for each state in regards to the size of a granny flat:
NSW: Properties in NSW must be located in a residential zone and have a minimum size of 450M2 to accommodate the flat, with the flat being 3m away from the rear boundary.
Queensland: they can only be a maximum of 80M2 although there is no need to apply to the council for approval
Western Australia: regulations limit flats to an area of 70M2
South Australia: granny flats are not allowed to include a full kitchen or laundry areas and must have 50M2 or less of floor space
Victoria: DPUs or granny flats exceeding 300M2 will require an assessment to ensure the structure is safe and secure
Tasmania: floor space must not exceed 60M2
ACT: the maximum floor space is 70M2 and additional parking is required
Northern Territory: depending on the zone for the property the maximum floor are is either 50 or 80M2.
The laws surrounding what can and can't be done are far stricter in some states like Victoria and it is worth enquiring as to what regulations are in place for your state.