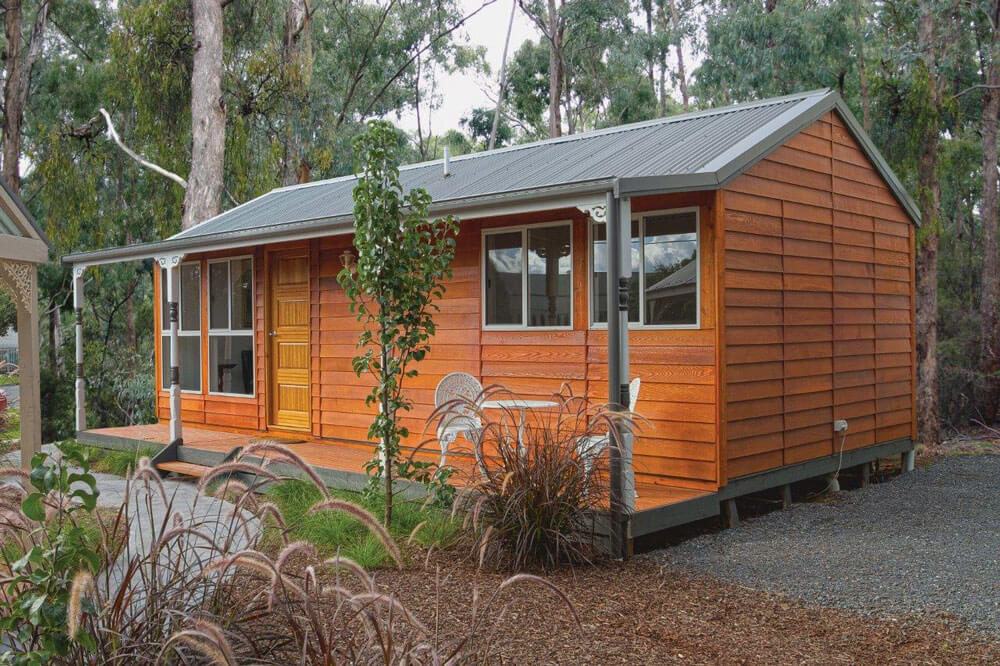 People put up cabins on their lawn or vacant areas mainly for additional storage. Homes, especially the smaller ones, often run out of space due to, well, accumulated stuff. With a cabin in the backyard, you will have a better chance of cleaning up the clutter and restoring the extra space inside your house taken over by objects.
Our kit homes like the granny flat can double as a spacious storage facility, but we have smaller models that could be the ideal size. We've come up with a list of everyday items you can store in your cabin or kit home.
Harmful Materials
Harsh cleaning materials like bleach are great things to store away from your house. If you stock fuel like gasoline, it's also something you could store in your cabin, safe from potential tampering. By doing this, you can limit the number of times people may unintentionally come into contact with these dangerous materials.
Garden Tools
Lawn mowers and garden tools can be a storage problem. They're bulky, and they get dirty. With a cabin, homeowners have the option of keeping garden tools outside the house.
Extra Home Supplies
Did you find a great deal on tissue paper, shampoo or other non-perishables at the supermarket? Many homeowners end up letting go of these great deals because of the lack of storage space. If you're a smart shopper, you can create a mini supply store in your cabin and take advantage of deals for household staples every time they come.
Objects You've Outgrown
You might have had a glass sculpture fascination in the 90's that doesn't quite fit inside your house now. With a cabin, you can store the home objects you have outgrown without immediately needing to get rid of them. A cabin is an effective storage space for objects big and small.
A cabin is a multi-purpose solution for your various storage needs. When buying a cabin from Classic Cabins, you are giving your backyard or lawn a great new purpose.